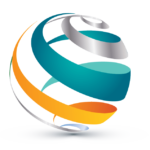 The UK    |    Germany    |    Austria    |    Ireland    |    Australia     |     The Philippines
Option a)
P

ayment in any bank office in the Philippines
You can get help and pay for our services in PHP (Philippine Pesos) via our Trade Agent in the Philippines:
Step 1: Payment in PHP
Please pay 1,820 PHP. FRD Courier service costs 1,490 PHP. Prices include taxes.
The bank charge is at your own expense. We must get the amount as stated above.
Please visit and pay via any money remittance or any bank office in the Philippines, or send the money via any post office.
Remittances
1. Bayad center
2. LBC
3. SMdept/Supermarket/Savemore Counter
4. Cebuana Lhuillier Bills Payment
5. M.Lhuillier
6. Robinsons Dept Store
7. ECPay (Pawnshops/Payment Centers)
8. RuralNet Bank and Coops
 Please pay 1,820 PHP (or 1,490 PHP for courier) directly to the bank account of our trade agent in your country (in the remittance/bank/post office or via online banking):
Account holder (pay to): MINKOV GLOBAL OFFICE ADMINISTRATIVE SERVICES
Account number: 0004 7001 4970
Bank code (SWIFT / BIC): UBPHPHMM
Bank Name: UNION BANK of the Philippines
Please write your name in the "Bank reference" field. 

Be aware that providing a wrong reference will slow down the payment process.
---
So, the price of the service is 1,820 PHP (Philippine Pesos). Please visit any bank or remittance office closest to you and ask to send the money to the bank account attached here. Please write your name in the "Bank reference" field. Thank you.
The service will be executed by us the very next day.
Do you need help? Please do not hesitate to contact us (office hours during the week: 7:00-15:00 GMT).
---
Step 2: After payment
After making the money transfer, you will receive the receipt. It will be given to you by the place you paid. In order to process your documents immediately – please send contact@documents-preparation.com an email with:
Full name of the Sender (If you personally sent the money, please write your full name) and name with the email address of the person/client who will use our services (if this is you, please enter your name and email)
If that does not make it difficult for you – please also send us a copy of your payment receipt so our services will be started immediately
The amount you have already sent
Thank you!
---
Option b)
---
Option c)
P

ayment with Bitcoin (BTC)
Please keep the following important information – you will need it when paying:
Our wallet QR code:
Payment with Bitcoin (BTC) –  equivalent to the price of the service
Send the amount to our pay string (crypto address):
0202$paystring.crypto.com
---
First time paying with cryptocurrency? It's easy, please read the instructions:
– Pay in cash in the cryptocurrency exchange office (use it like Western Union). Please visit any cryptocurrency exchange office and pay in your local currency. Pay in cash and buy a Bitcoin (BTC) equivalent to the price of the service and deposit them at our crypto address above. Or just use the QR code above. Even if you don't understand how this works, please don't worry, the people in the office know what to do. Your commitment is only to pay in cash. How to find a cryptocurrency exchange office?
Please search in Google: cryptocurrency exchange office near me
Difficulties? Please contact us.
---
Note We offer you here the relatively cheapest payment method for your country. Would you like to pay differently? For example, through PayPal, Skrill or to pay in the UK or USA? Please see the options – click here.
*************************************************************
 Order Status:
UNPAID
**************************************************************