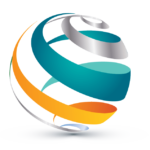 ---
To Direct Bank transfer please use the bank details below. If an acquaintance pays you instead, please write your name in the "Bank reference" column.
To pay cash please view

the second payment method below.
After making the money transfer, please read Step 2 below. Thank you.
---
Option a)
P

ayment in any bank office
Step 1
The currency of the bank transfer must be USD.  For example, if the price of the service is 28.70 EUR, in USD is 30.50. The bank fee is 10 USD.
FRD Courier service costs 28 USD. The bank fee is 10 USD. If you pay for courier service please send 38 USD.
General Medical Test costs 22 USD. The bank fee is 10 USD. If you pay for the General Medical Test please send 32 USD.
Prices include taxes.
Send 40.50 USD to:
Account holder (pay to): MINKOV GLOBAL OFFICE ADMINISTRATIVE SERVICES
Account number: 130470002799
Bank code (SWIFT / BIC): UBPHPHMM
Bank Name: UNION BANK of the Philippines
Address:
UnionBank Plaza, Meralco Ave. cor. Onyx St., Ortigas Center,
Pasig City
Post / ZIP Code: 1605
The Philippines

Step 2
After making the money transfer, you will receive the receipt from the bank office. In order to process your documents immediately – please send contact@documents-preparation.com an email with:
Full name of the Sender (If you personally sent the money, please write your full name) and name with the email address of the person/client who will use our services (if this is you, please enter your name and email)
If that does not make it difficult for you – please also send us a copy of your payment receipt so our services will be started immediately
The amount you have already sent
Thank you!
---
Option b)
P

ayment via Paymentwall / MINT / Neosurf voucher
 BUY YOUR VOUCHER
USE YOUR NEW NEOSURF or MIND PIN CODE TO PAY ONLINE ON OUR PRODUCT PAGE (please make a new order/ click here and choose a Mint / Neosurf payment option). But above all, buy a MINT voucher or NEOSURF voucher to take your payment pin.
---
Note
Above we offer you the relatively cheapest payment method for your country. Would you like to pay differently? For example, through PayPal, Skrill or to pay in the UK or USA?
Or save up on bank fees: Payment in cash through cryptocurrency exchange office or ATM in your country– click here.
  Make a request to pay in another country or through another payment method
Please select the payment method which you wish to pay:
PayPal
Skrill
E-money (Bitcoin, etc.) through crypto wallet or payment in cash through a cryptocurrency exchange office or ATM in your country
*************************************************************
 Order Status:
UNPAID
**************************************************************
PRO FORMA INVOICE
 Employment Application Document Services
---
MINKOV GLOBAL OFFICE ADMINISTRATIVE SERVICES
Bank account number: 130470002799 Bank code (SWIFT / BIC): UBPHPHMM Name of the bank: UNION BANK of the Philippines
UnionBank Plaza, Meralco Ave. cor. Onyx St., Ortigas Center,
Pasig City
Post / ZIP Code: 1605
The Philippines